25 Jun 2016
Look out for us at Web Summit 2016 (Nov 8-10)
Baseform has been selected for the Alpha Startup track at Web Summit 2016 (Nov 8-10). Looking forward to being part of this year's largest web event in Europe, and among some of the world's most innovative startups, right on our home turf.
With 50,000+ attendees, over 7,000 CEOs, over 20,000 companies from 150 countries, Web Summit is the biggest event of its kind in Europe and has been dubbed by Bloomberg the "Davos for geeks". The executive officers of the world's leading technology companies such as Facebook, Amazon, Google, Cisco, Instagram, Pixar, Microsoft and many others, all gathering in one location.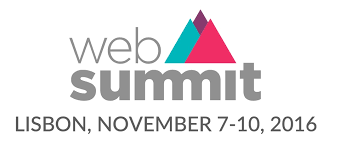 Having grown in just 6 years from just 400 attendees, Web Summit has become "Europe's largest and most important technology marketplace. An unrivalled global meeting place for the world's most disruptive technology companies and those interested in how that disruption can transform their businesses and their lives."
Web Summit is also billed as the world's largest and leading startup event, and Baseform will be right there among the best and brightest. We will not miss the chance to show our most advanced technologies, perhaps even launch some new things. Watch this space for the latest as the event approaches.