Predict: risk analytics
Predict: asset analytics
Uncover more about your assets: predict asset service life; uncover reliability & condition patterns;extract more from asset records, geodata, failure records/work orders, inspections; forecast service risk
Failure analysis
Using GIS data and pipe failure records, such as work orders, predicts present and future failure rates of pipes or sewers.
Predicts individual probability of failure at any point in time.
Correlates with a user-configurable open range of potential explanatory factors
Prioritizes for action and tests renewal strategies against past failure history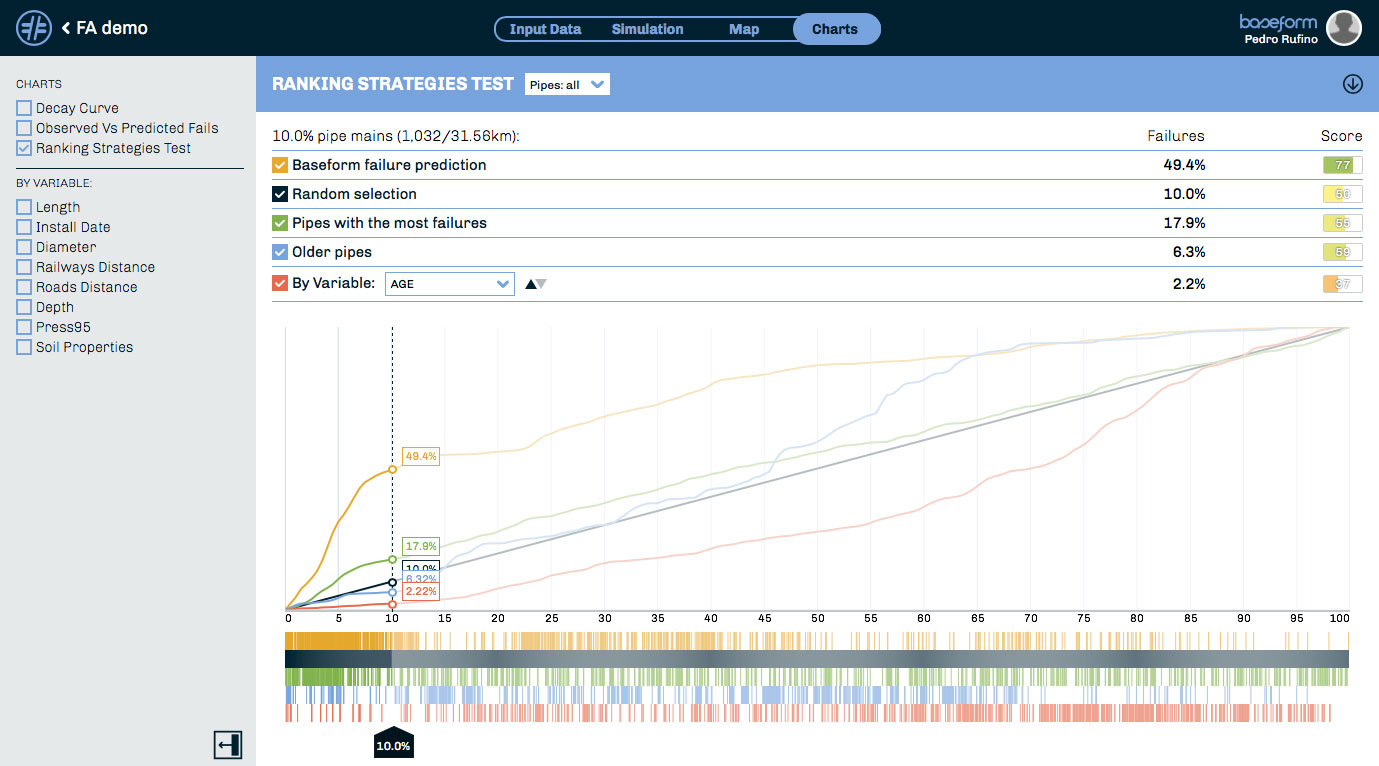 Inspection Analysis
Using pipeline/sewer inspection and condition assessment records, predicts future condition, residual life, and guides the inspection effort.
Uses pipe/sewer inventory data and failure records [e.g. work orders).
Other covariates may be supplied as geodata.
Projects the effect of age on condition & estimates confidence levels for the predictions.
Measures the value of potential explanatory variables.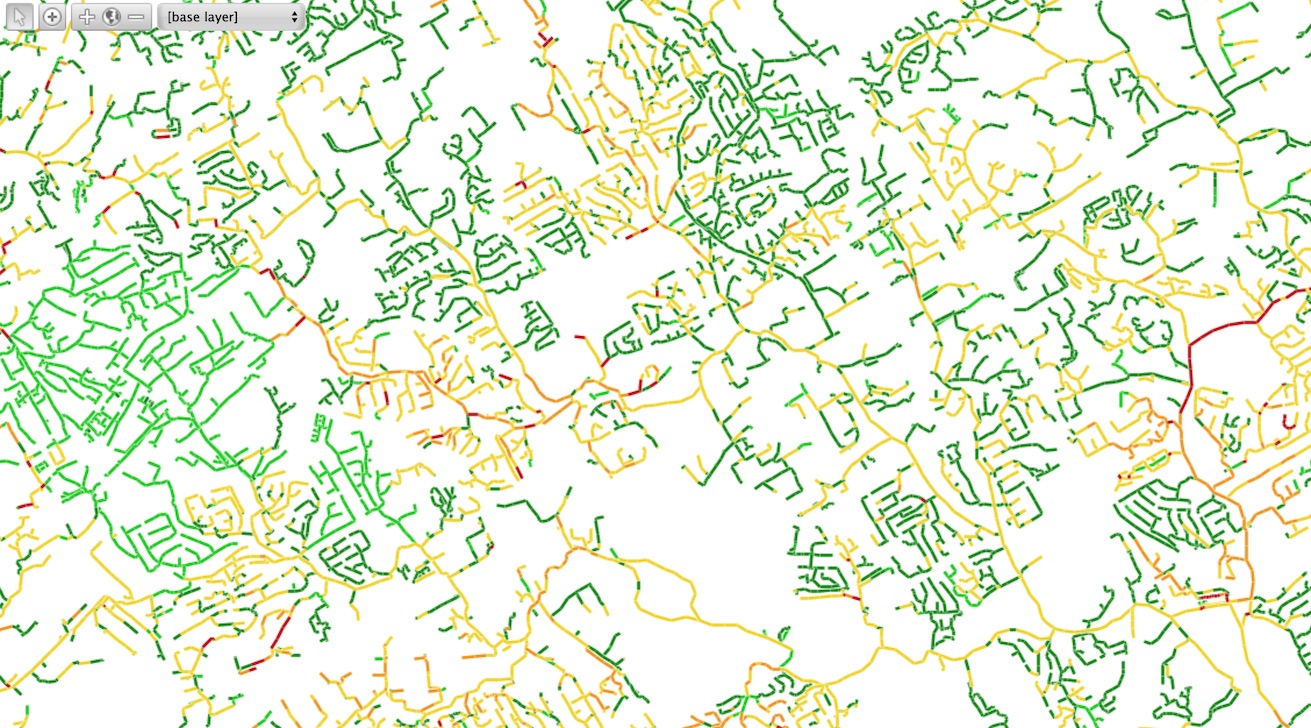 Component Importance
Assesses the consequence of failure of each pipe in a water supply network, by simulating the resulting reduced service.
Calculates the individual importance of each pipe by comparing the total demand that the network is hydraulically capable of satisfying when that pipe is down, with the total demand supplied by the unimpaired network.
Capable of computing the effect over extended periods (e.g., the 24h cycle).
Results available in 2D or 3D mapping visualization, alongside all hydraulic results.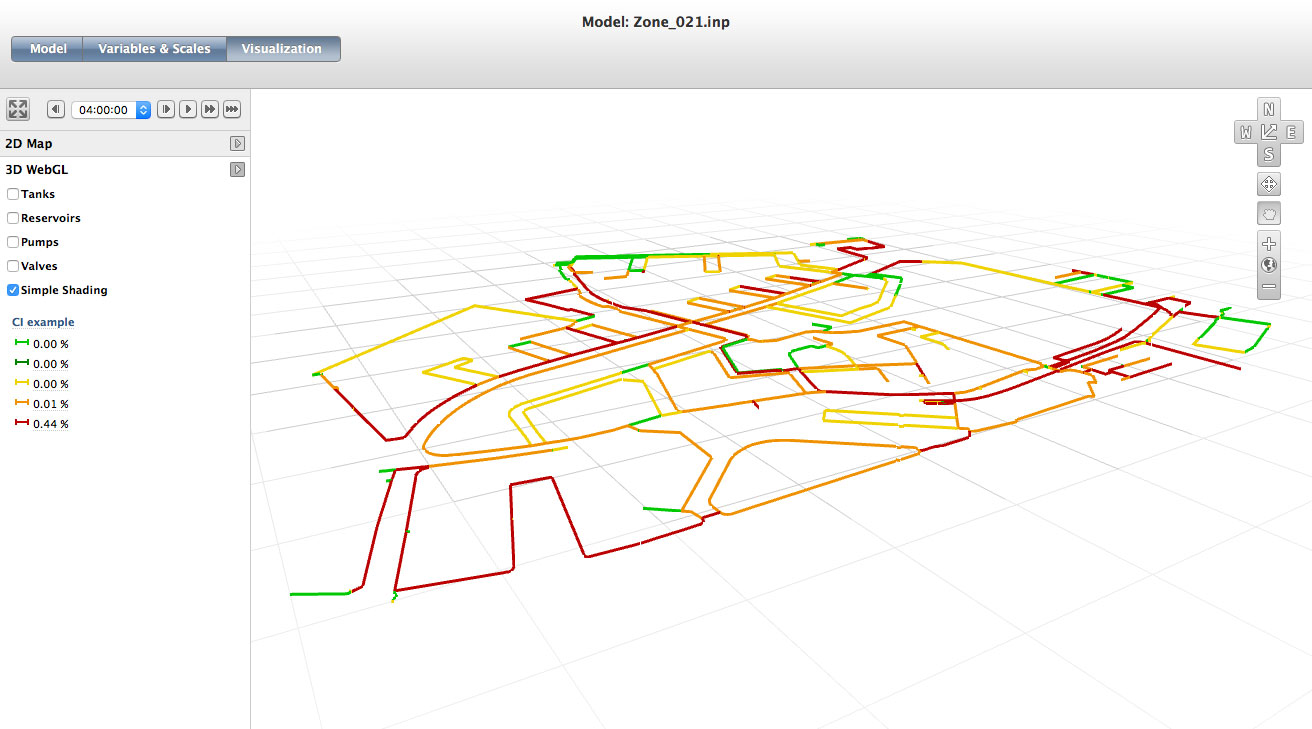 Risk of no service
Quantifies supply service interruption risk through expected reduced service, based on individual pipe failure probabilities and consequences.
Calculates a service interruption risk metric, expressed as the expected volume of demand that the system will be unable to satisfy over one year, caused by the failure of each individual pipe.
Combines results from Failure Analysis and Component Importance.