Diagnose: network analytics
Diagnose: spatial and system behavior analytics
Understand the system: develop more accurate network models; check operational optimization;question and improve system design; explore evolutional alternatives
Network modelling
Efficient, Java-implemented Epanet simulation engine for full-range hydraulic and water quality simulation, with 3D visualization and Google Earth integration.
Full-range hydraulic simulation available in an internet browser, using Epanet .inp files
Native inclusion of the MSX advanced water quality simulation library
Powerful result visualization helps bridge gap to non-expert users
Full Excel® export/import of model data and results
Integrates results from all other network-related apps [eg., failure analysis, geo analysis)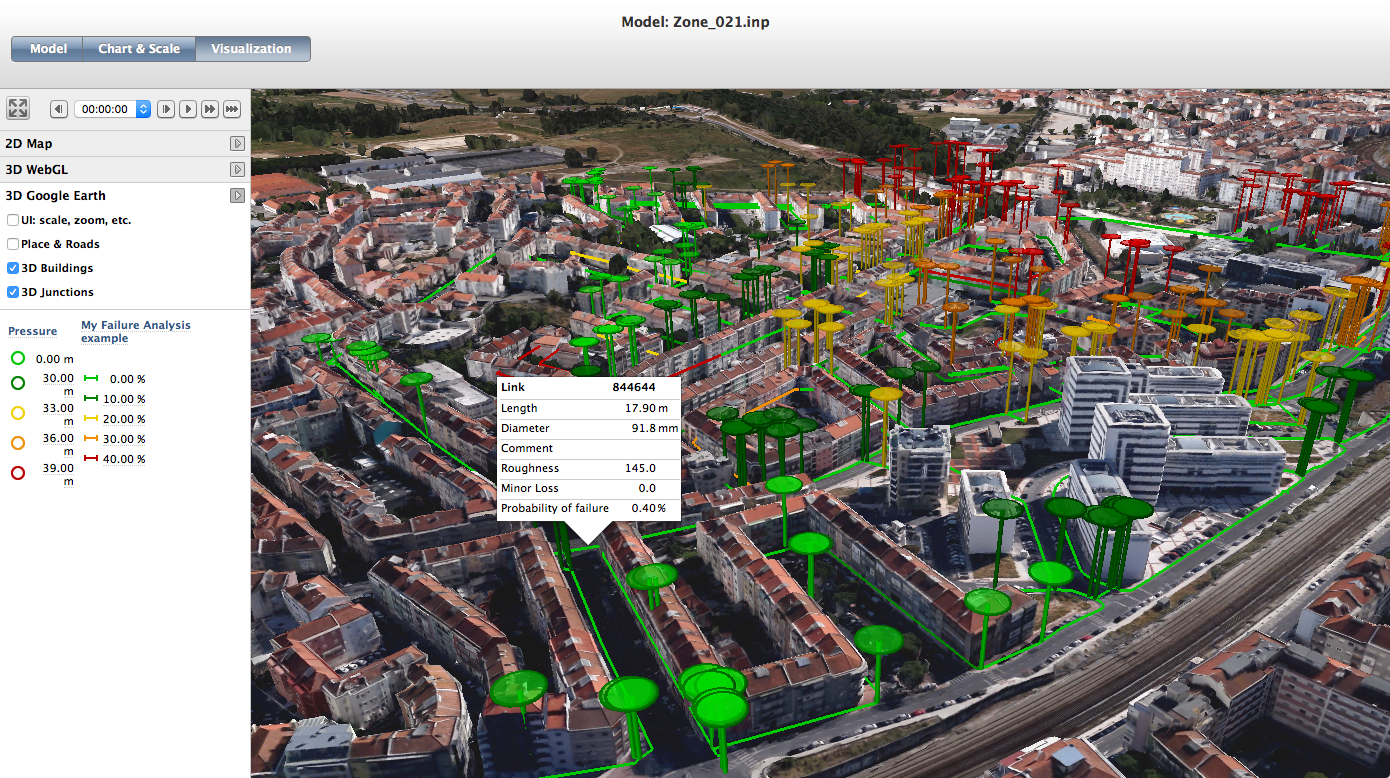 Technical Performance
Simulation-based, technical performance assessment of system capacity, water quality, energy use and any other system behavior.
Calculates performance indices – detailed technical performance metrics based on the values of certain features or state variables of urban water networks.
Indices include hydraulics [e.g., service pressure, contingency pressure, pressure variation, velocity), water quality [travel time, concentration)
Performance indices selected from editable libraries updated with latest R&D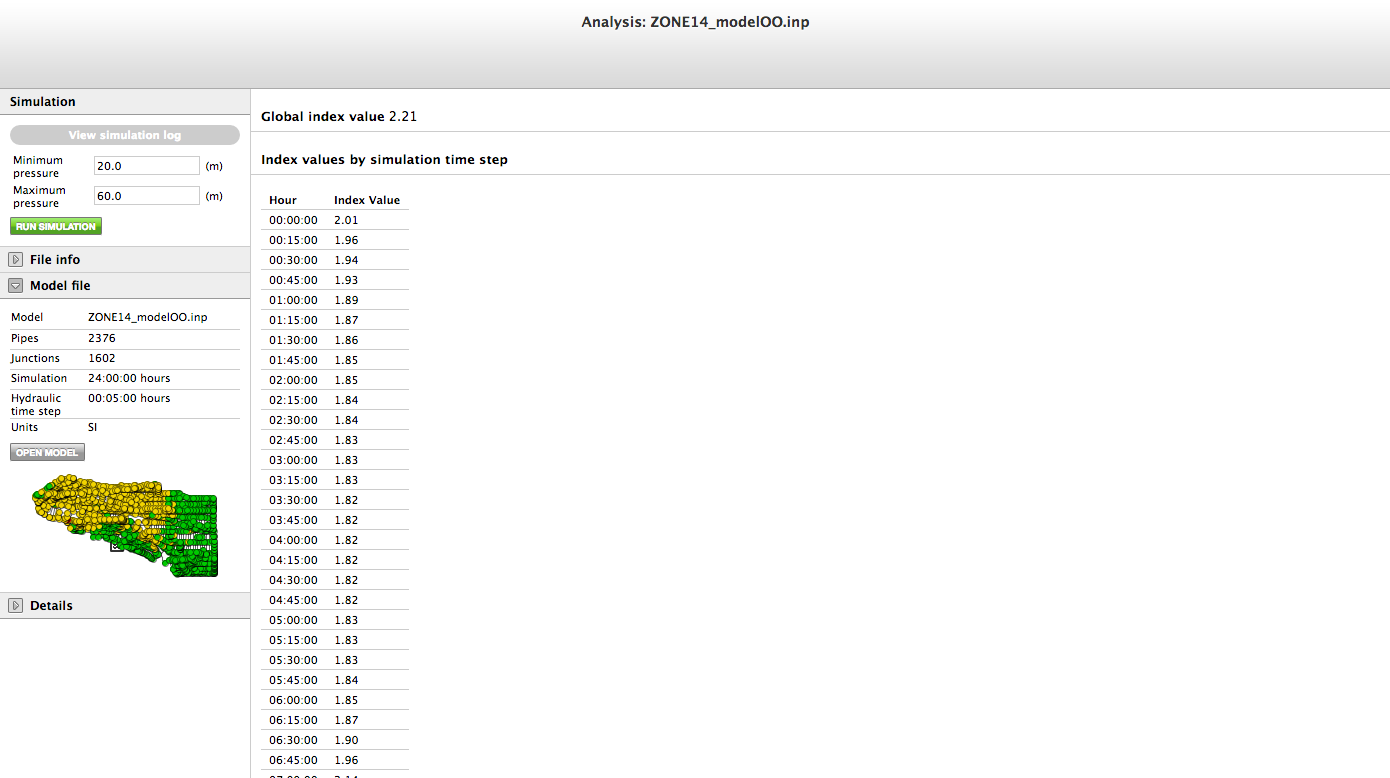 Energy analysis
Automatically calculates the minimum energy needed to supply distributed demand in a water network using web-available detail geodata.
Calculates the minimum energy needed to supply a given demand volume uniformly distributed across a specified geographical area.
On-map direct freehand drawing of target area.
Automatically retrieves detail elevations for the target area from web-available geodata.
Shape files may be imported as guidance backdrops.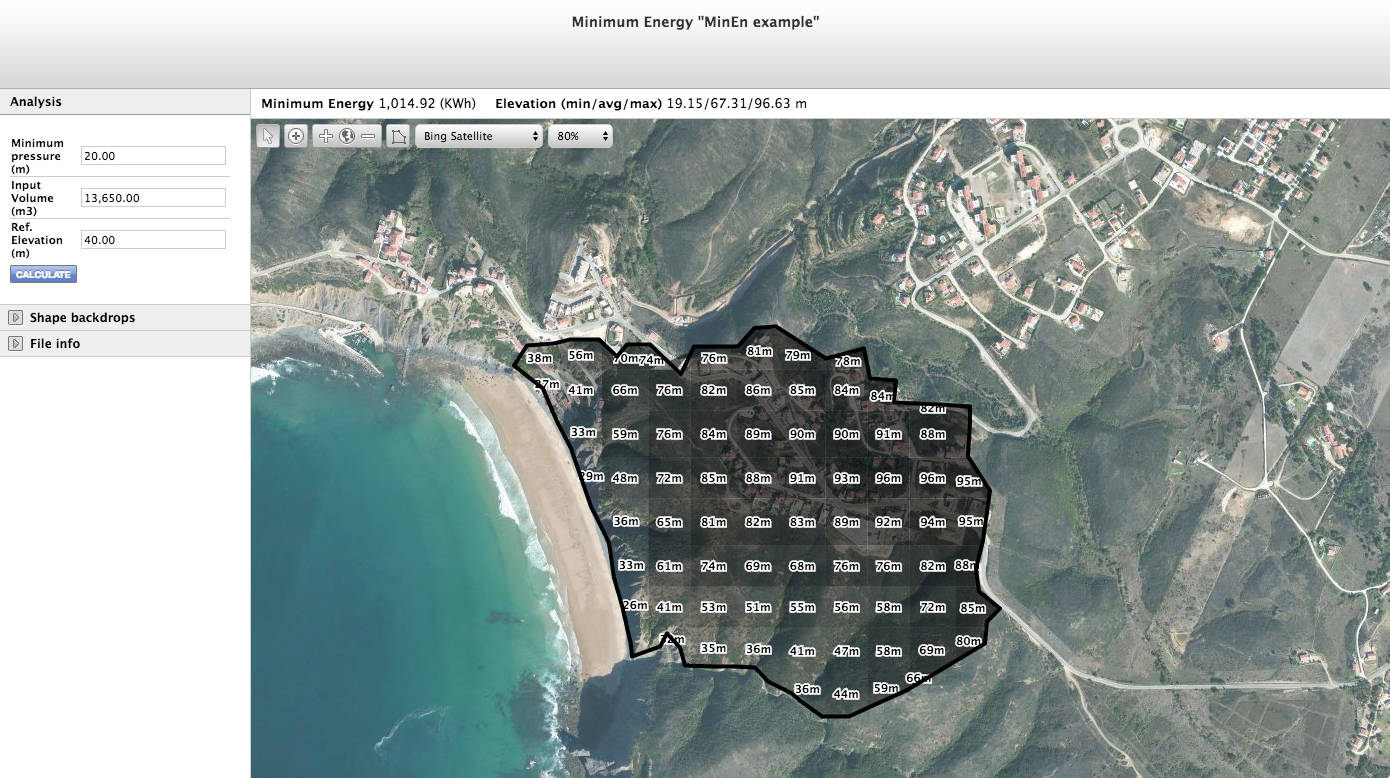 Energy Balance
Library-based energy balance framework for automated diagnosis and prioritization of system sectors from an energy assessment viewpoint.
Systematic calculation of energy balance for system and zones.
Automated, consistent estimates for delivered, dissipated, recovered and lost energy, as well as energy efficiency kPI.
Fully configurable libraries for any combination of audit items.