City: dynamic 3d spatial+time analytics
City: dynamic 3d spatial+time analytics
Combine consumption, service, demographics, zoning, social data; human behavior and activity level across the city, 24/7/365; network data & performance become clearer and focused on the client; 3D zoning allows for unprecedented urban planning insight
People
The combination of consumption & service analytics, demographics, urban occupation, social data and other sources reveals new dimensions in understanding the city.
city-centric, dynamic 3d space + time analytics
cities are people: see them move and change throughout the day & the year, and across town
combine data sources to reach a better understanding of human behavior
observe reality in detail and continuously evolve plans & designs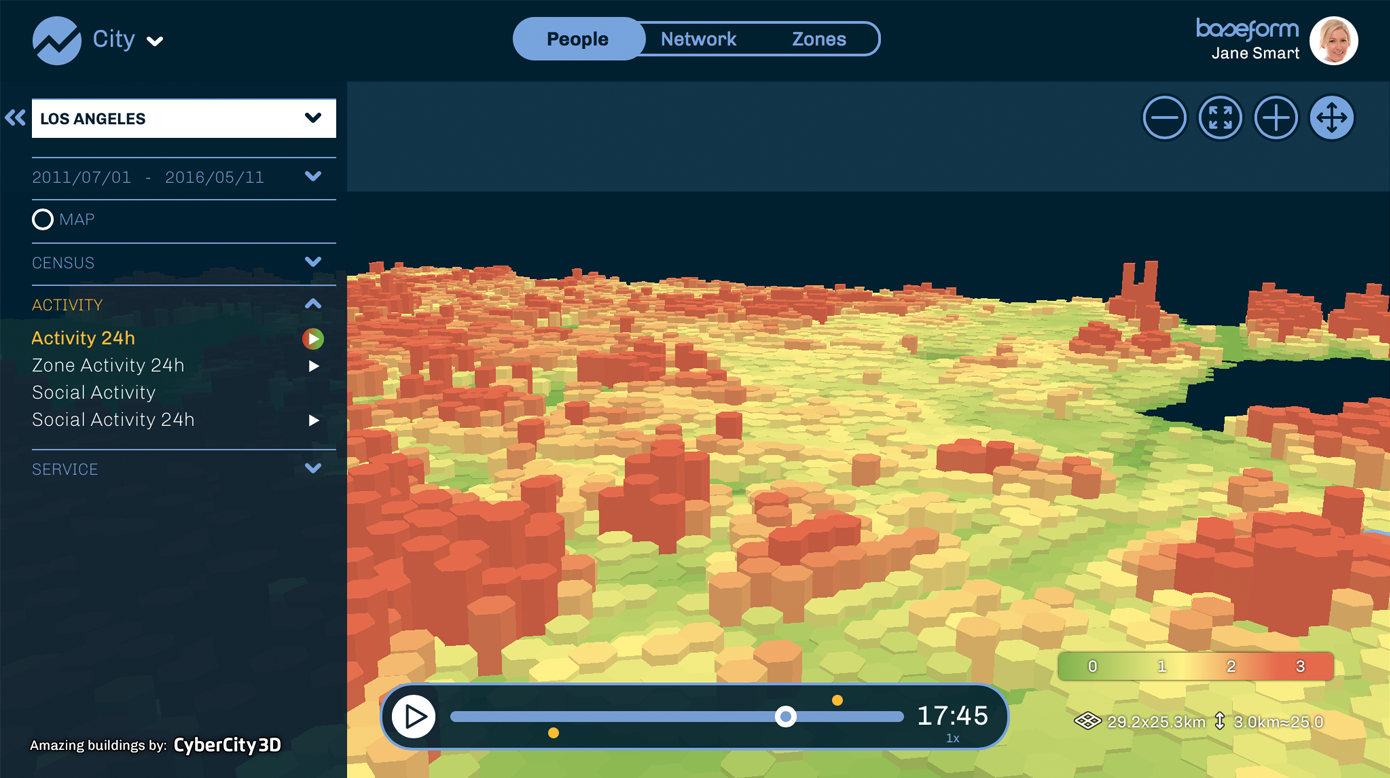 Network
A full 3D environment for the network, combined with a powerful, next-gen cityscape, affords even non-experts deeper insight into its behavior and analytics.
service-centric, dynamic 3d space + time analytics
available hi-quality buildings literally add new dimensions in service analytics display
wide range of hydraulic, water quality, asset management, leakage/ flow, risk, cost and other metrics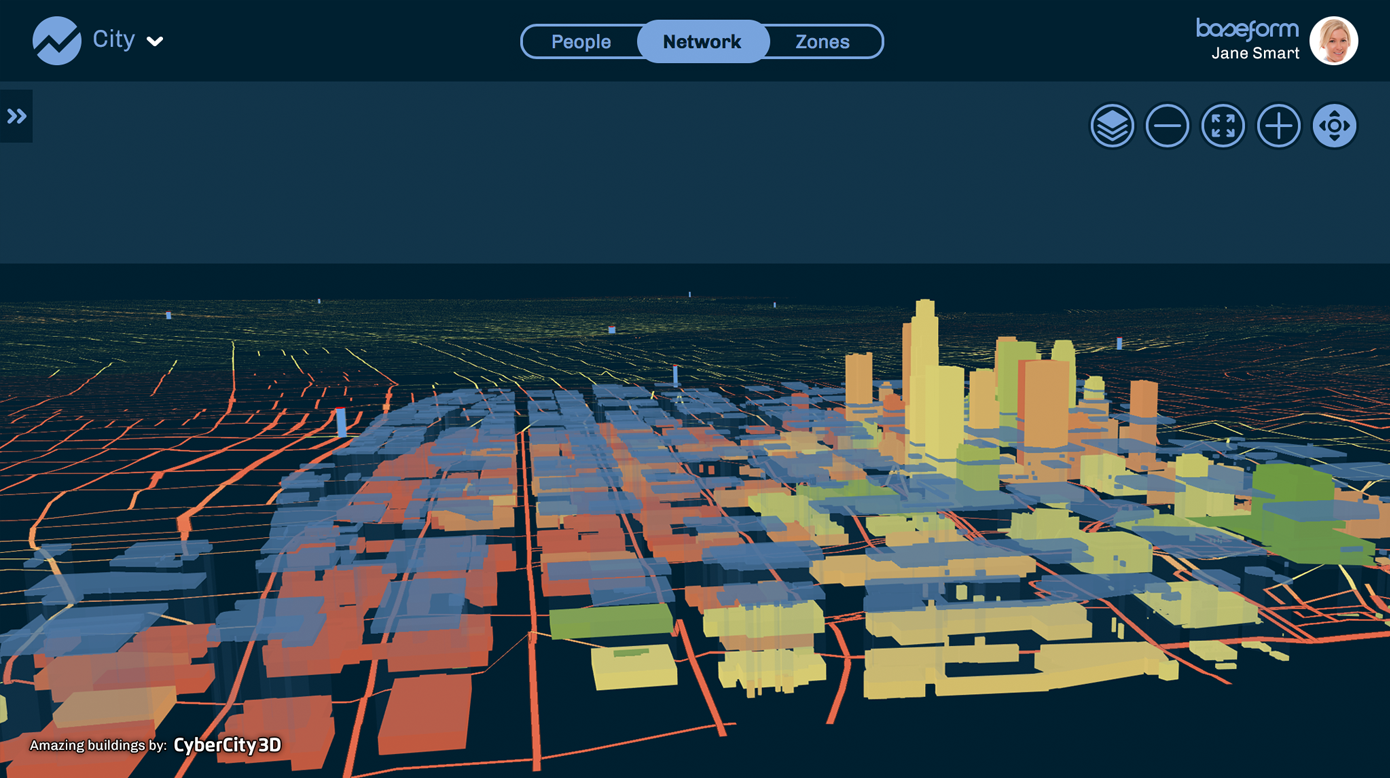 Zones 3D
The 3D counterpart to the Zones app provides a fully immersive cityscape where urban zoning becomes easier to analyze and prioritize in time and space, simplifying decision-making. wide range of zone-based kPI.
planning-centric, dynamic 3d space + time analytics
time tracking of zone and system diagnostics
repeatable, direct support to system prioritization