Monitor: real-time operational efficiency
Monitor: real-time operational efficiency
Listen to your network: react in real time to water losses and other events; collect feedback to validate your records; learn about system and consumer behavior; quantify your zones for prioritization
Events
Detects deviations to normal network behaviour that may translate leaks, pipe breaks, unusual demand, changes to night flows and a variety of network issues.
Active, fast detection of leaks, bursts and other network events, as well as metering and communications malfunctions.
Reduced response times to field events.
Reliable, automated estimation of water volumes lost.
Streamlined workflow for operational events.
Operational feedback validates data and work orders.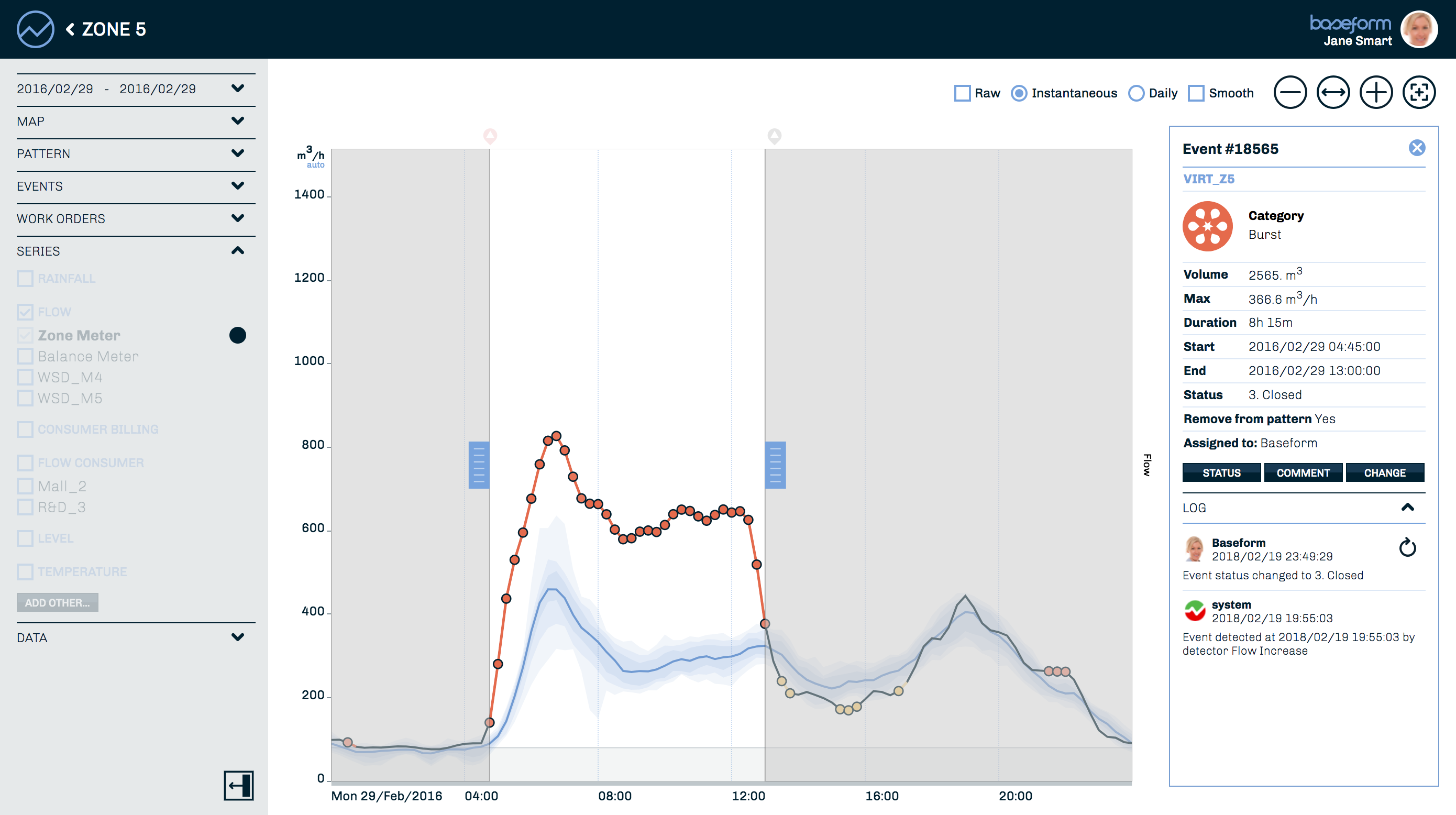 Meters
Sensor-based monitoring drives system usage analytics, learning and predicting demand patterns and trends, and consumer behaviour.
Dynamic, predictive demand patterns.
Advanced analysis of trends, behaviours, consumers and network.
Individual meter validation and reliability analysis.
A monitoring-based, direct depiction of network behaviour.
Integrated feed of demand patterns and data to simulation models.
Maps
A location-centric perspective on all metering across system and zones, as a hub to quickly dive into available metered quantities and events being detected.
Easy data feed viewer and meter selector for categories such as flow, pressure, water quality, energy, billing, large consumers, etc.
Fast overview of open events
Overlays with web-served and utility maps, and GIS-based layers from the available array of data sources.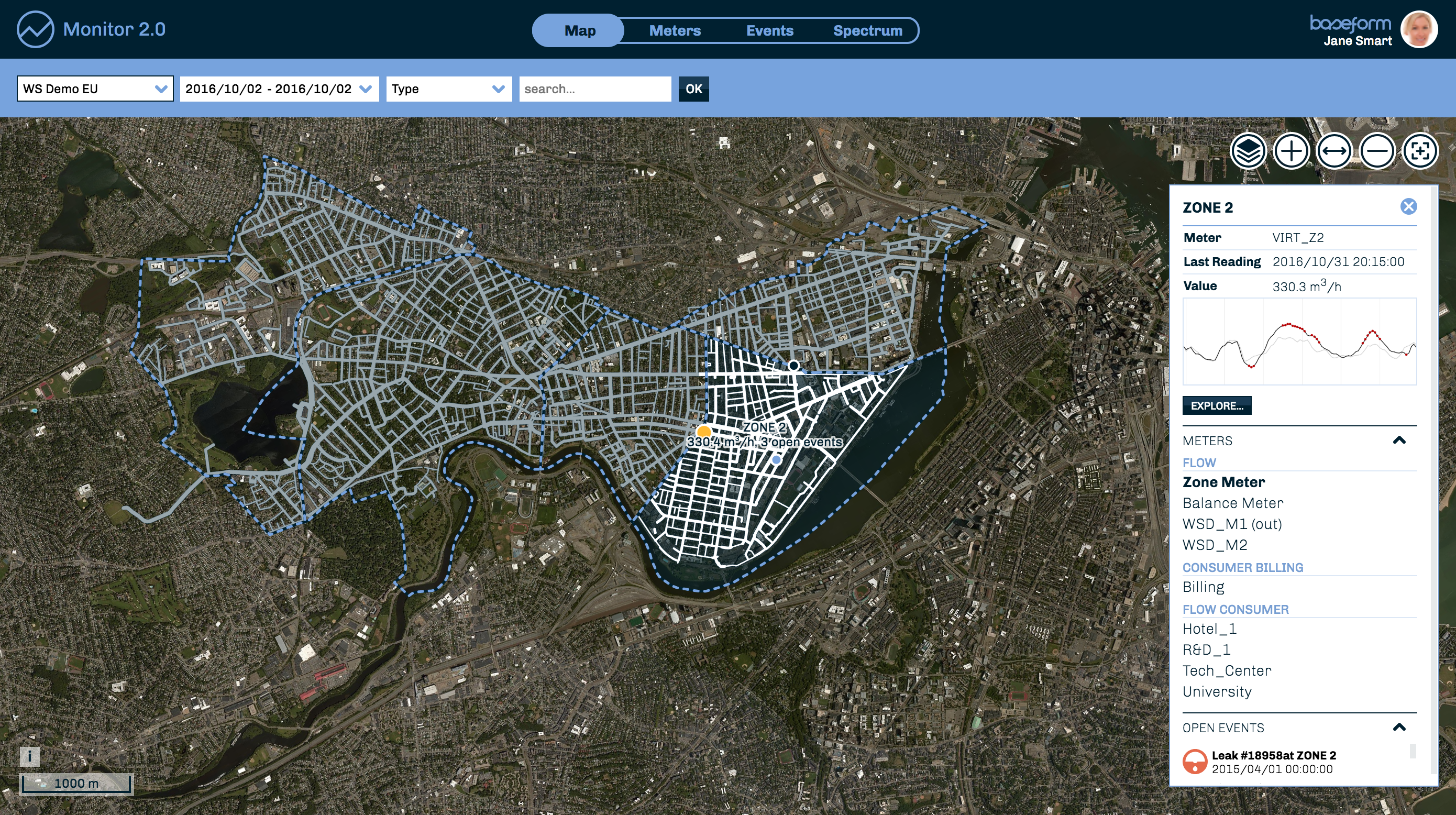 Spectrum
Compact, top-down (literally) viewer of metered zones and their individual meters, allowing for rapid perception of system-wide behaviors as well as individual comparisons.
Rapid visual detection of normal vs. abnormal behavior.
Unique perceptions of the relative importance of events.
Very efficient and progressive understanding of flows and other quantities across the system.
At-a-glance views of data gaps and meter failures.