Monitor: real-time operational efficiency
Monitor: real-time operational efficiency
Listen to your network: react in real time to water losses and other events; collect feedback to validate your records; learn about system and consumer behavior; quantify your zones for prioritization
Events
Detects deviations to normal network behavior that may translate leaks, pipe breaks, unusual demand or a variety of network issues.
Active, fast detection of leaks, bursts and other network events, as well as metering and communications malfunctions.
Reduced response times to field events.
Reliable, automated estimation of volumes lost.
Streamlined workflow for operational events.
Operational feedback validates flow data, work orders.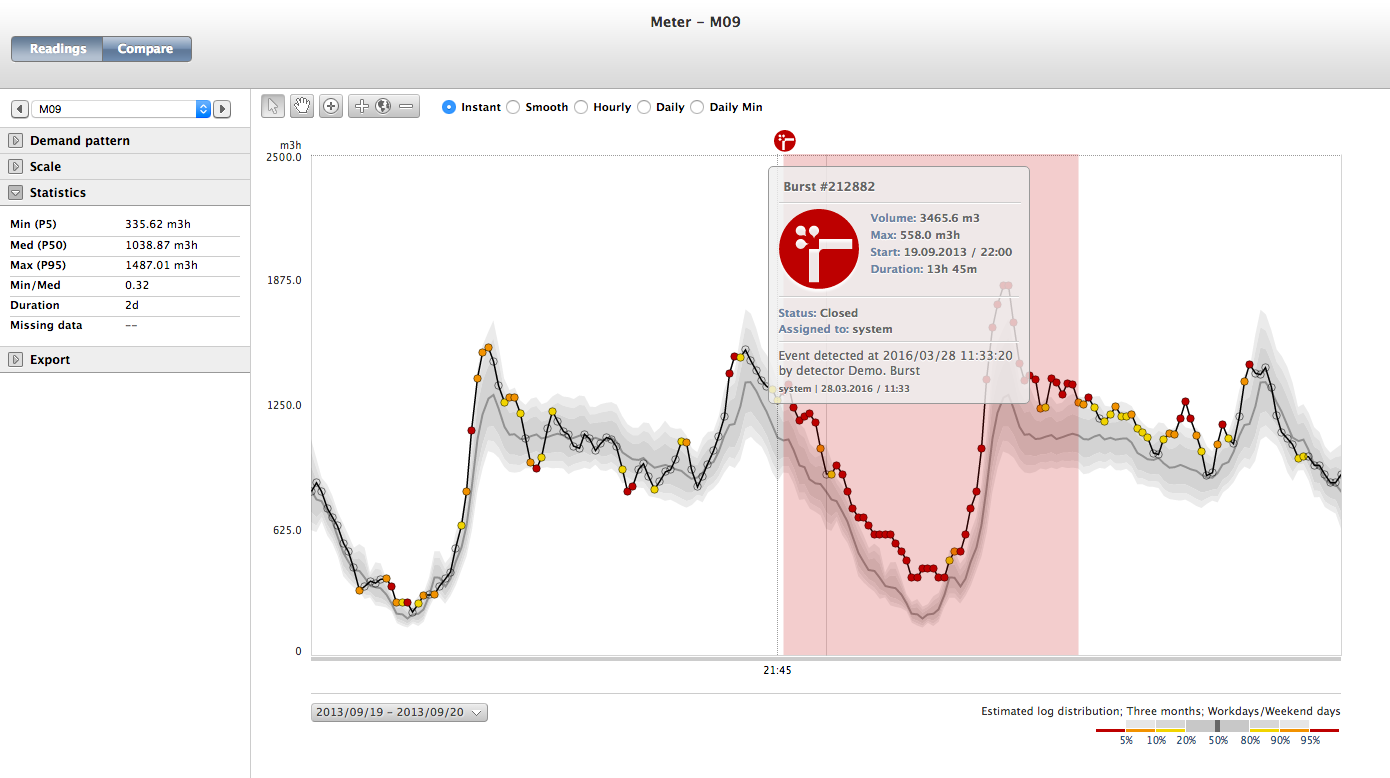 Meters
Sensor-based monitoring drives system usage analytics, learning and predicting demand patterns & trends, and consumer behavior.
Dynamic, predictive demand patterns.
Advanced flow analysis of trends, behaviors, consumers, network.
Individual meter validation and reliability analysis.
A monitoring-based, direct depiction of network behavior.
Integrated feed of demand patterns and data to simulation models.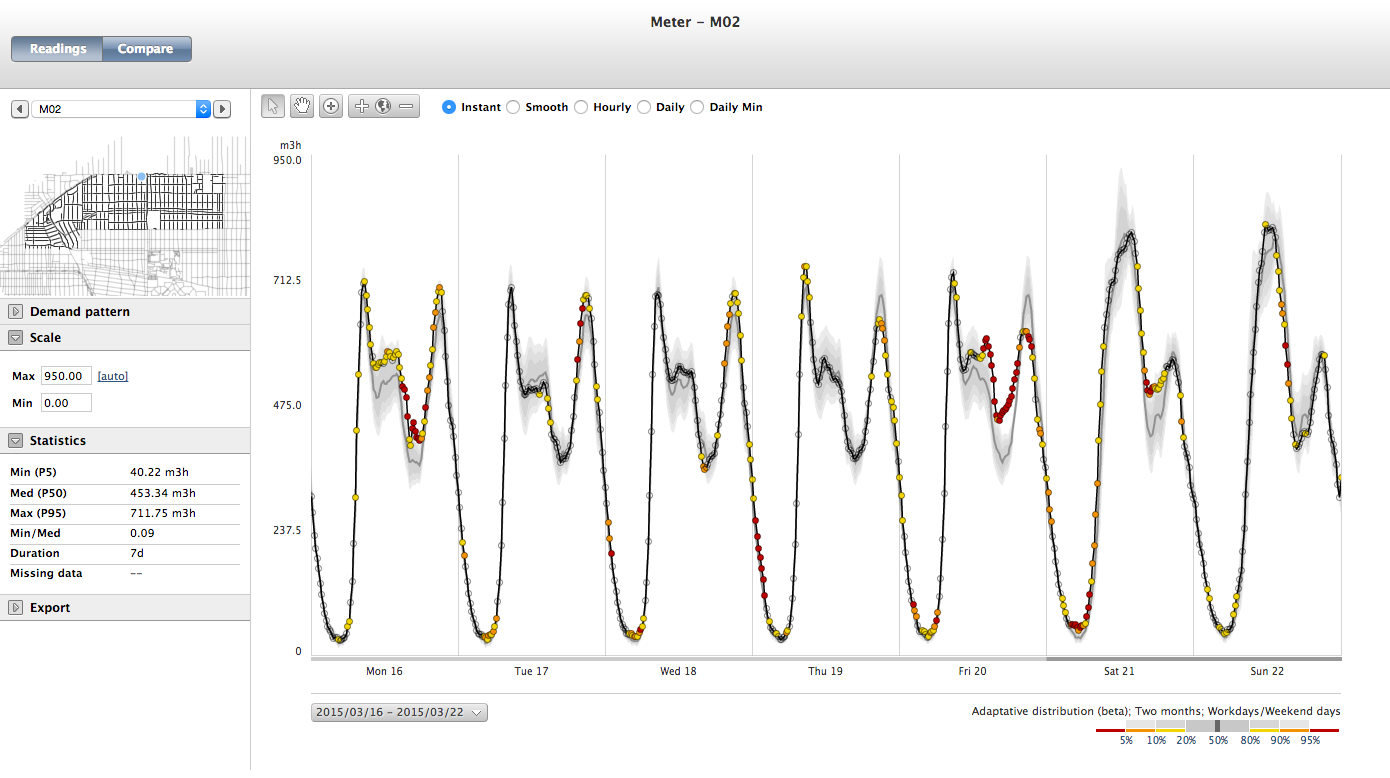 Zones
Interactive map-based environment to precisely calculate zone totals and statistics, as well as a range of key NRW and efficiency indicators.
Automated zone-based kPI, incl. ILI, real losses, flow and context.
GIS-driven overlay with available data layers [e.g., demographics, buildings).
Time tracking of zone and system evolution.
Repeatable, direct support to system prioritization.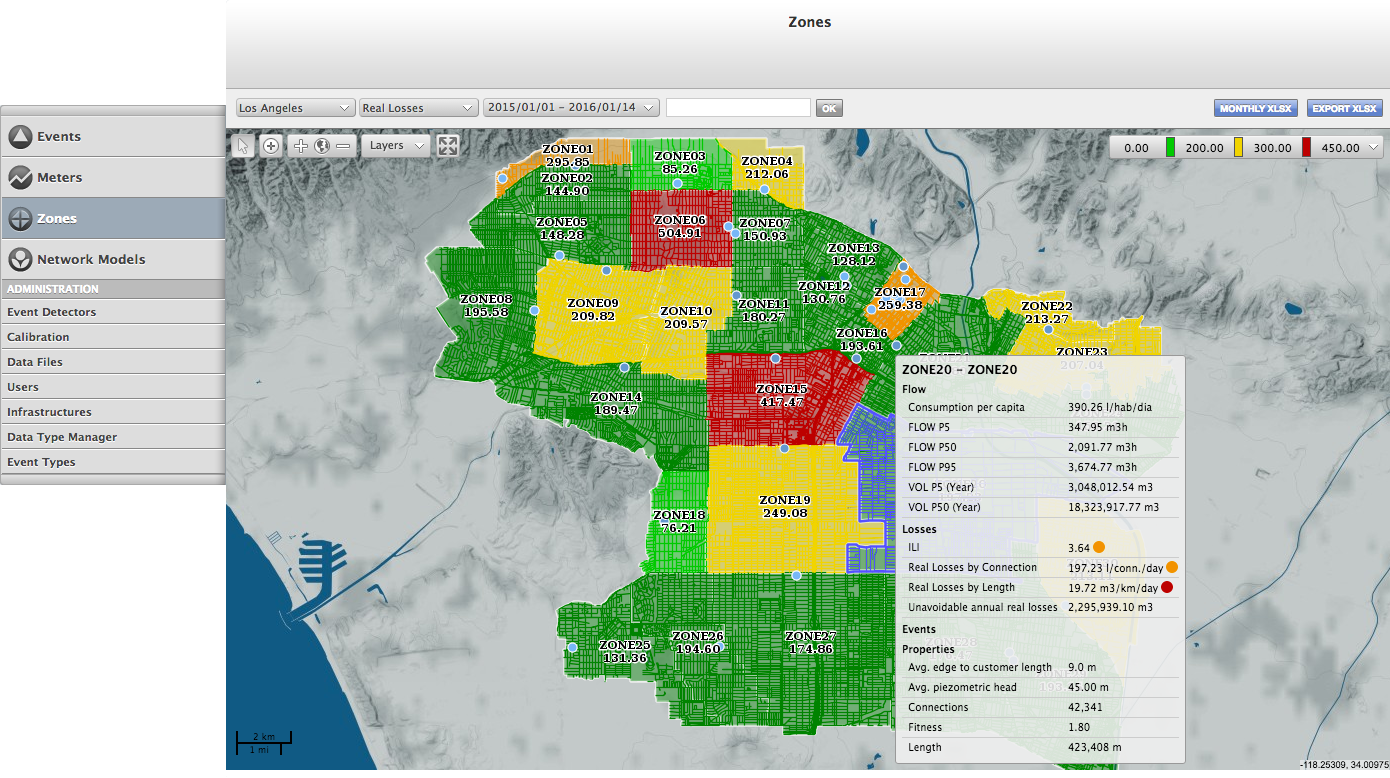 Water Balance
Library-based, IWA-compliant water audit standard framework for rigorous, automated diagnosis, NRW reduction and asset management.
Systematic calculation of water balance for system and zones.
Automated, consistent estimates for supplied and lost volumes and for NRW and water losses kPI.
Fully configurable libraries for any combination of audit items.
May be automatically fed from billing/CRM, network monitoring & other sources.