21 Nov 2017
Baseform at ENEG 2017 in Évora, Nov 21-23
Baseform will be exhibiting at ENEG 2017, Évora (Portugal), 21-23/11. Come try our software at Stand 7.
From 21 to 23 November 2017, the Portuguese Association of Water Supply and Sanitation (APDA) celebrates the national-level biannual conference, the National Meeting of Water Utilities (ENEG), this time in Évora. Baseform team will be ready for demonstration at booth 7 in the exhibition area of the Évora Hotel. Come visit us to discuss what is challenging your utility and find out how software Baseform can be an advantage.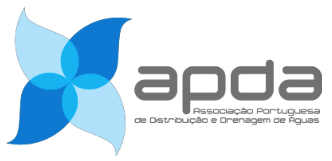 The largest thematic exhibition of the water suply and waste water industry in Portugal.
ENEG 2017 will be hosting the best equipments and leading edge products and services related with water and waste water.