14 Sep 2019
Baseform will be at LESAM-PI 2019 in Vancouver
The International Water Association's biennial conference is the world's reference event on Strategic Asset Management and on Performance Indicators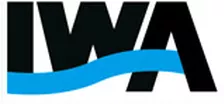 The Canadian Water & Wastewater Association presents IWA's 2019 LESAM and PI conferences, to be held back to back in Vancouver (BC), Canada, at the University of British Columbia's Robson Square campus, right downtown.
These well-established series of international conferences attract performance assessment specialists and asset management professionals from around the world, representing the state of the art from leading public and private water utilities, consulting firms, academic and research institutions active in water and wastewater.
Baseform is back with two contributions, one in each section. We draw your attention to the session on Tuesday 24th by Koldo Urkullu, of our partners Consorcio de Aguas Bilbao Bizkaia, describing their performance indicators results. On Thursday 26th, our CEO Sergio T Coelho will present our most recent results in wastewater system asset management planning. Details below:
Thu Sep 26, 01:15pm - Improving business decision making based on performance indicators at Consorcio de Aguas Bilbao Bizkaia. Koldo Urkullu , Juan Luis Mozo, Ramón Dolz, Sergio T Coelho.
Thu Sep 26, 01:15pm - Short to Long Term Asset Management Driven by Data Analytics. Sergio T Coelho, Jennifer Suttles, Diogo Vitorino
More details to be found in the program here.
Looking forward to your attendance and questions. See you in Vancouver!