16 Aug 2021
Baseform welcomes new USA Sales Director Dustin Doyle
The most recent addition to our team, Dustin brings in valuable experience and a very progressive take on water sector technology.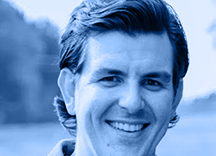 Dustin grew up in Wisconsin and attended the University of South Carolina where he earned Bachelor of Science degree and Masters of Business Administration degrees. He most recently worked for Neptune Technology Group as a Territory Manager, focusing on providing NaaS and SaaS AMI solutions for public and private water utilities in the southeastern US.
Dustin will be in charge of developing new business in the US while also managing current clients to ensure they are receiving the best value possible from their Baseform deployment. Welcome to the Team, Dustin!
https://www.linkedin.com/in/dustin-doyle-ab195025/