16 Nov 2021
Case: Changing behaviors mean new water quality challenges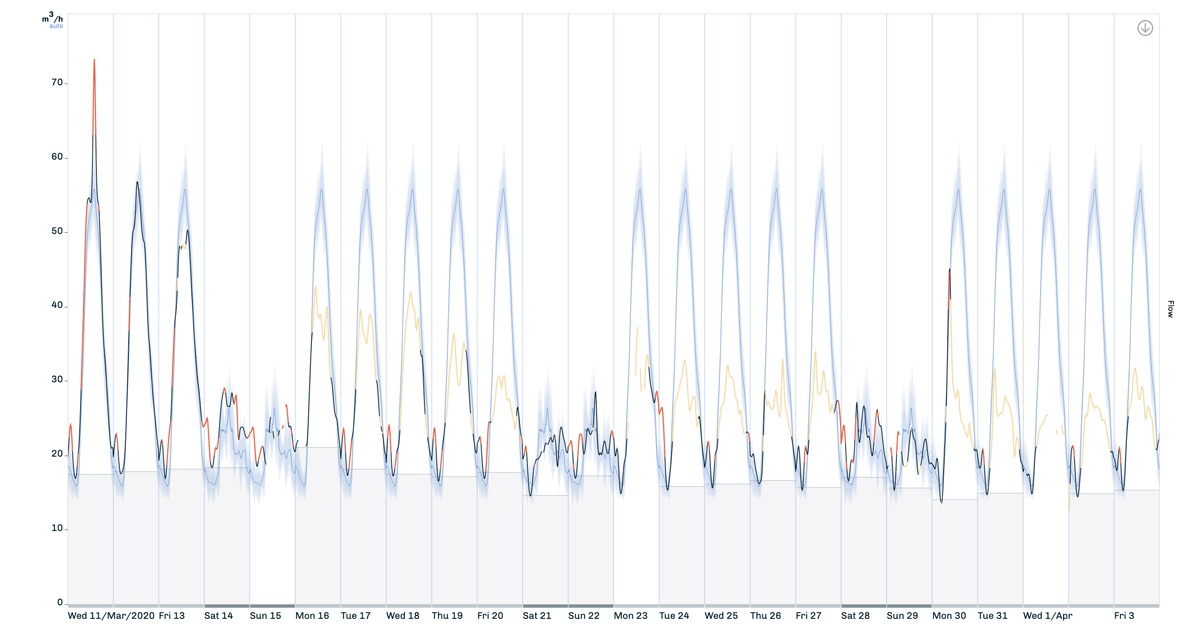 A Baseform client utility has managed to stay sharply on top of the behavioral changes that were introduced in the last 18 months by the varying pandemic containment measures. Many new scenarios have been detected that have stretched the systems' flexibility and the team's ability to react fast.
Flow in an office and university campus park has seen daily volumes and peak hour flows severely affected, as a result of changed consumption behaviors during lockdown and following a post-Covid return to an adapted daily life. Chlorine residual is usually kept at 0.6-0.8mg/l in this area. During lockdown, and now during certain periods during the 'new normal', it has seen occasional sharp decreases to levels below the utility's recommended policy due to flow patterns upstream being significantly disrupted.
The chart illustrates the sharp drop introduced immediately after a lockdown mandate goes into effect (blue shaded is the predicted value, black/yellow the monitored value). Running detectors on water quality levels, and not just flows or pressures, has been instrumental in highlighting the magnitude of the behavioral changes and assisting the operational team in reinventing network management to stay abreast of issues.