15 Dec 2021
Baseform software highlighted in iAgua's magazine.
Check our client Emalsa's experience.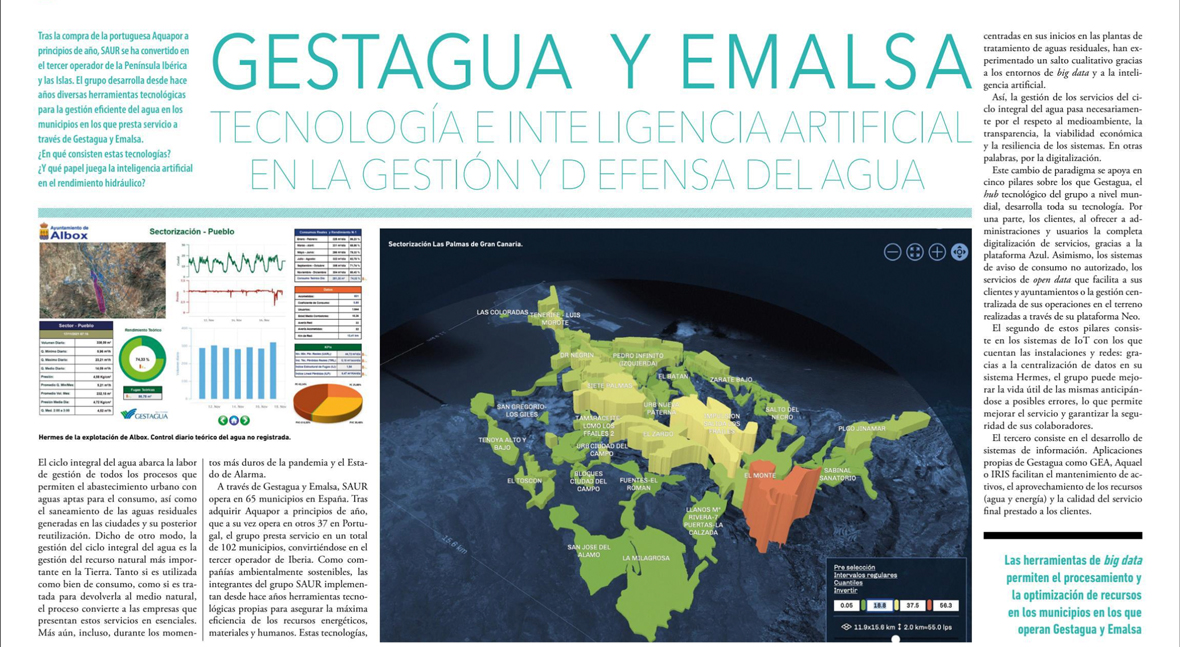 Without a doubt, one of the great obstacles that water management companies face is the large amount of data they collect, and it is here where technology and artificial intelligence play a fundamental role, transforming data into ' information 'that will allow efficient management of the water supply service.
In the December edition of iAgua💧 magazine, our client Empresa Mixta de Aguas de Las Palmas (Emalsa) shares his experience with the implementation of Baseform software.