01 Jul 2022
Baseform fully integrates with live Cartegraph CMMS data
Cartegraph, a leading cloud CMMS / work management software, is the latest addition to Baseform's list of compatible technologies.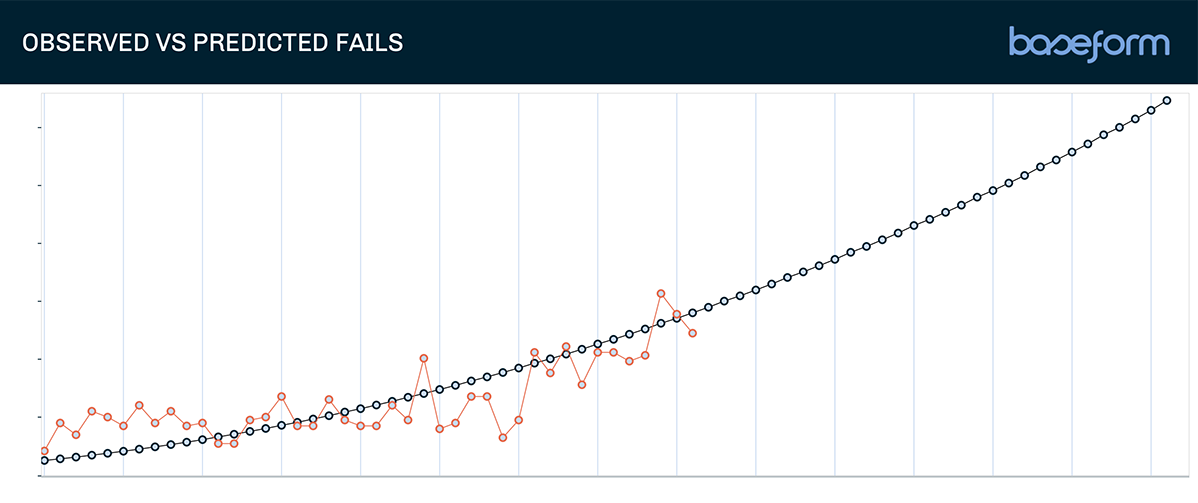 Baseform's DataSync capability allows the software to connect to any available datasource used by utilities and synchronize with available data. Work order data is key to many of Baseform's analytical and predictive capabilities including learning from a history of asset failures to predict where and when the next failures will occur and enable preventive action.
In this particular US utility (200 mile water distribution network, serving about 40,000 population) a very rich dataset of mains break history was available going back to the 80s. Baseform worked with the utility and Cartegraph to integrate with Cartegraph's API and deliver results in less than a week.
Initial results show that tapping into this data and using Baseform's predictive algorithms the utility will be able to take control of the aging infrastructure and observed growth in break rates: renewing the top 1% of mains identified by the software will reduce main breaks next year in 26%.
Find out more about this feature in action on these two utility cases: here and here.
Check out the list of compatible / integrated technologies at https://baseform.com/np4/compatible.html
We make it our business to deal with your data so that you can concentrate on the outcomes.
Get in touch if want us to help you save you time, money and water.