13 Sep 2022
Baseform's Ramon Dolz at IWA's Digital Water panel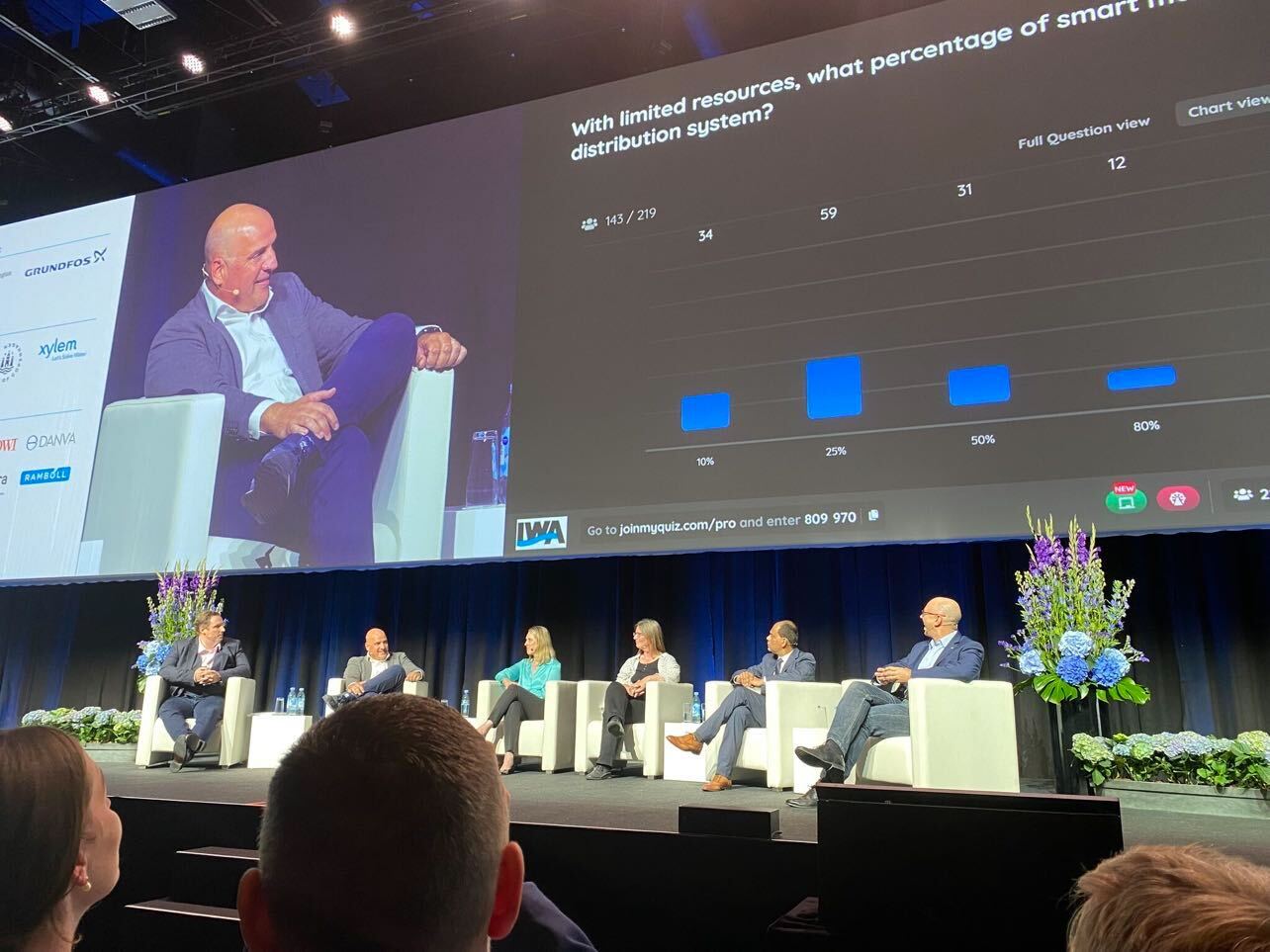 Digital Water was a key theme at the World Water Congress taking place this week in Copenhagen, Denmark.
The plenary session on Tuesday 13 September was be led by Enrique Cabrera and Oliver Grievson as keynote speakers, with a great panel in stock that will include expert contributions by Baseform Spain's Director Ramón Dolz and by our partners' GRUNDFOS Divisional CEO for Water Utility, JP Nanda.
It was an enlightning discussion with insights by some of the world's leading experts on Digital Water.