03 Oct 2022
Picking up events before they become emergencies.
Find out how Baseform can be relevant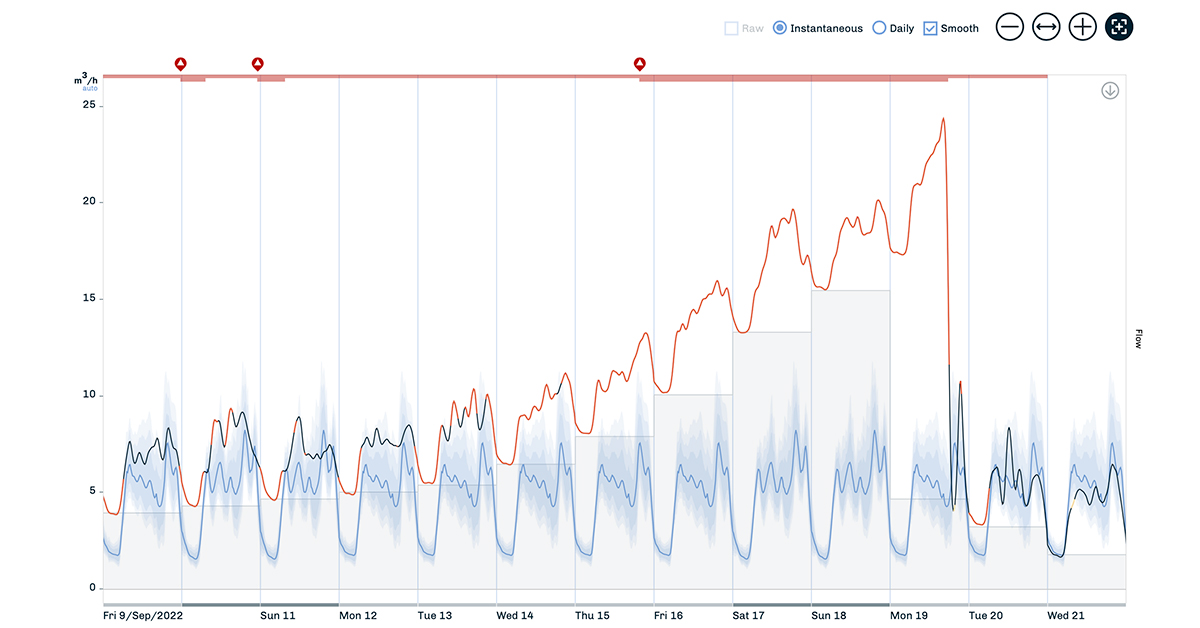 Here's another example of the many we see every week in our clients' radars - in this case a stealthy leak into a sewert which would have been on its way to a massive volume lost if it hadn't been caught in time. The software is never asleep and is a crucial resource to the utility in detecting and quantifying trends that may develop into full blown problems.
Get in touch to find out more about this and to know how we can help you save time money and water.