20 Oct 2022
Baseform at the IWA Digital Water Summit, Bilbao (Nov 30 - Dec 2)
Don't miss it.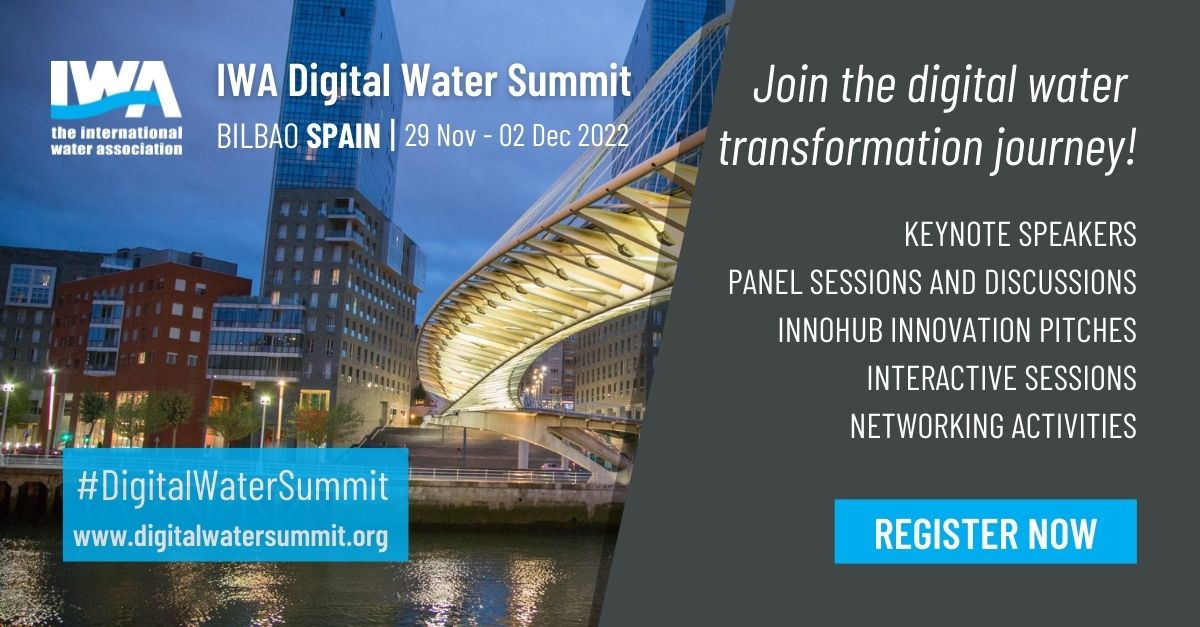 The International Water Association launches what promises to be the leading event in digitalisation for the global water sector.
Targeting all stakeholders involved in the water sector digitalisation, the Summit has a focus on business and industry.
Water technology providers and water utilities are the main participants that will discuss and shape the agenda of this first edition. Baseform and our clients are set to take center stage - we will be giving more details as we get nearer.
Watch this space!