13 Feb 2023
More prevention less reaction!
Our Water Balance went from guesstimated to real.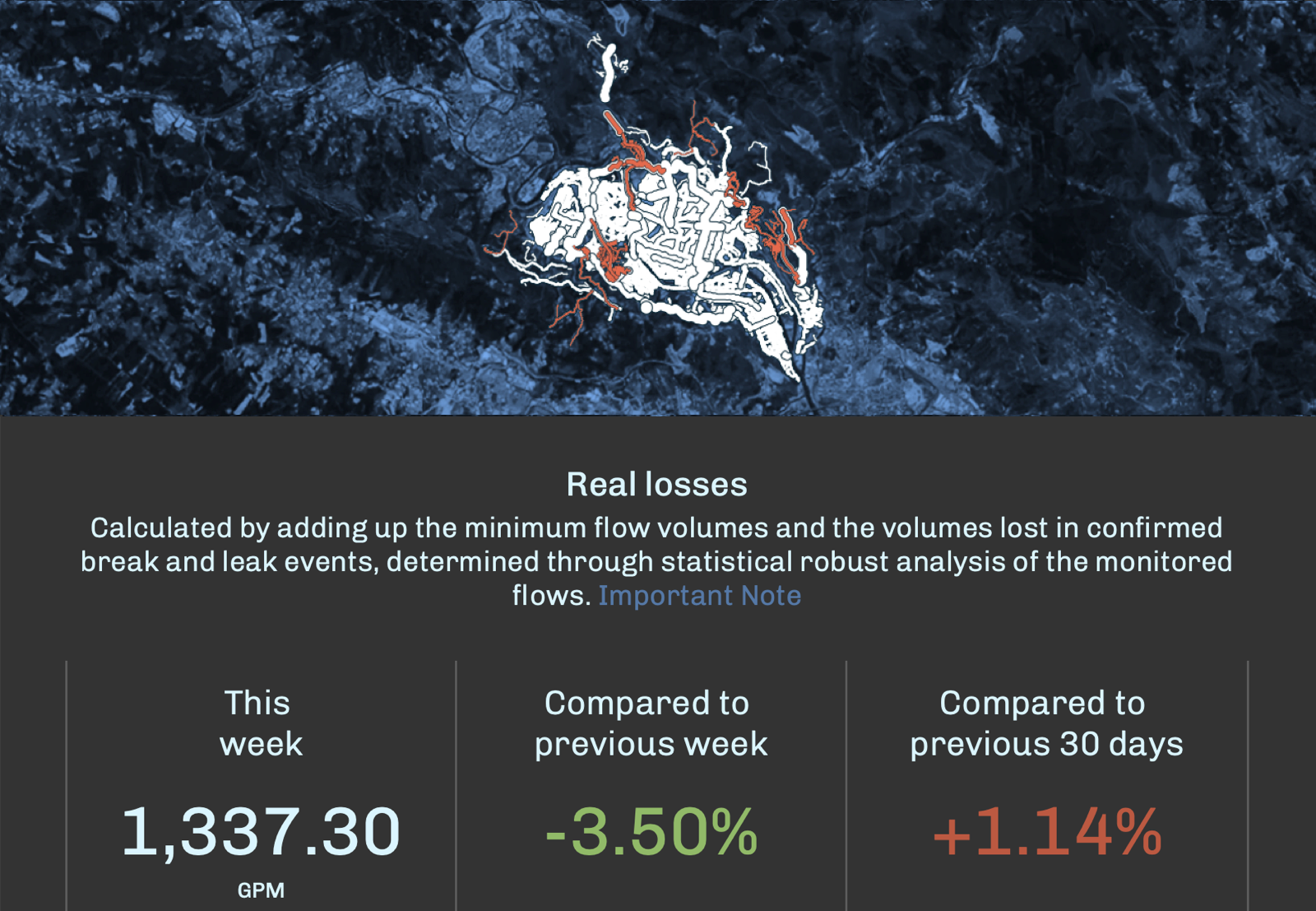 Calculating water balance in a sector or system-wide is a crucial exercise in driving water loss management and make sure that O&M strategies are prioritized to where they are most needed. However done in the traditional way WB is not just time-consuming it is based on estimating several key unkowns of which the most influential are: real losses (background losses and volume from events) and metering inaccuracies.
Baseform offers not just a continuously updated automated water balance framework to manage a system and its sectors (DMA or other) but very importantly it does away with guesstimation of real losses and metering inaccuracies. Its AI continuously monitors each metered sector to (i) single out each event and precisely measure volume lost (ii) continuously survey minimum night flow and the software continuously surveys all customer meters to reliably assess metering error taking advantage of a wide library of meter error curves.The system is so effective that Operations Directors tell us they manage their networks from our weekly water loss report email.
As far as we are concerned that is what really matters.
Get in touch to find out how your utility can also benefit from Baseform.