17 Nov 2023
Live demoing our software at the IWA Digital Water Summit's plenary.
'Digital' makes a lot more sense when you let the actual software do the talking.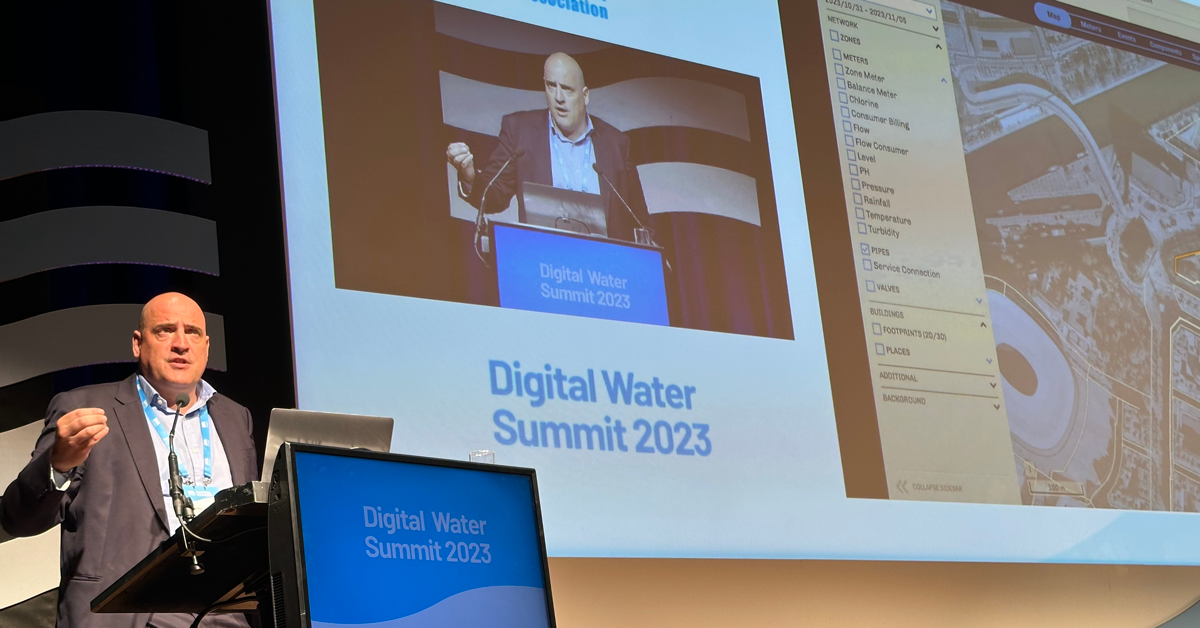 This year's IWA Digital Water Summit included 4 'keynote' demos from the main offers on the market, where the plenary's audience could actually choose what to see at key moments during the demo. Baseform's demo was delivered by Ramon Dolz, director for Spain and LATAM, and couldn't have been more illustrative, as our 3D City maps zoomed out from the very spot where the conference took place, Bilbao's Euskalduna congress center - with the permission of our good friends at the City of Bilbao, an advanced utility and a Baseform client. Congratulations to IWA and organizers for this key moment in the Digital Water Summit, which we hope will have contributed to 'making things real' to the large numbers of attendants.
Get in touch for your own demo, and to find out how your utility can also benefit from Baseform.