iPerdas – managing water & energy losses in water supply systems
Improving efficiency in water supply systems, through a more rational use of energy and control of non-revenue water, is one of the main goals of utilities. Despite important advances in the service levels provided, the values of non-revenue water – unbilled authorised consumption and water losses – are unacceptable in many utilities worldwide. This issue has gained additional importance in countries where water demand and revenue are decreasing or where water scarcity problems exist. Conversely, energy costs associated with system operation tend to be very significant; every measure to increase energy efficiency may have a significant economic impact. Furthermore, due to the water-energy nexus, integrated management of both resources in water supply systems will lead to expressive economic, socio and environmental benefits.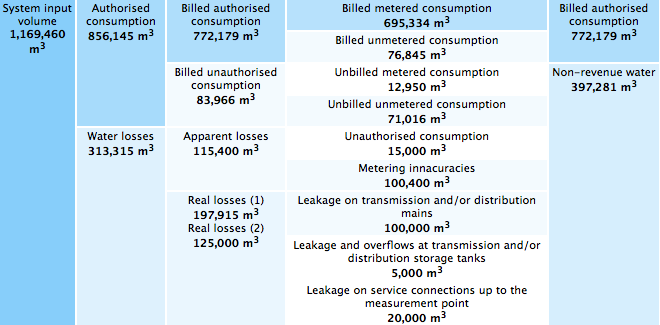 iPerdas, the National Initiative for the Management of Water & Energy Losses, is a collaborative programme led by LNEC (Portugal), whose 2014 edition saw 16 water utilities develop their own water & energy losses programme following a joint training and capacitation schedule. The project is supported by a specific deployment of Baseform software and includes the development of new modules for water & energy balance audits and for flow analysis.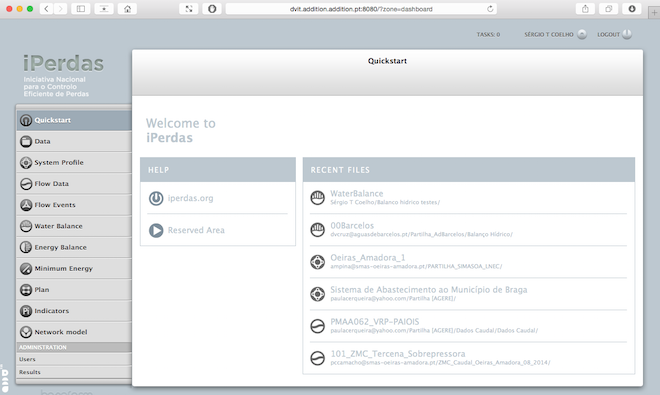 The programme also aims to contribute to more reliable and organized processes for water-energy management inside water utilities. Technical assistance to the participating utilities is ensured by LNEC, IST – Tech. Uni. Lisbon, ITA (Polytechnic University of Valencia) and Addition, Baseform.com's precursor in the development of the software platform with the same name. The participating utilities receive collective as well as one-on-one support, specific training, and benefit from networking with other utilities in a common and simultaneous process, with similar difficulties and challenges, leading to an effective sharing of solutions. The programme is run on a biennial basis and the next edition is slated for 2016.