TRUST - Transitions to the Urban Water Services of Tomorrow
TRUST (2011-2015) is a 30-partner, integrated research project funded by the European Union. Over the course of four years and driven by the need of transformation and the wish to protect natural resources, R&D units, SME and utilities in 11 different countries research innovations and tools to create a more sustainable water future. The results are implemented and tested in 9 participating pilot cities or regions, grouped in green cities, water scarcity regions and urban/peri-urban metropolitan areas.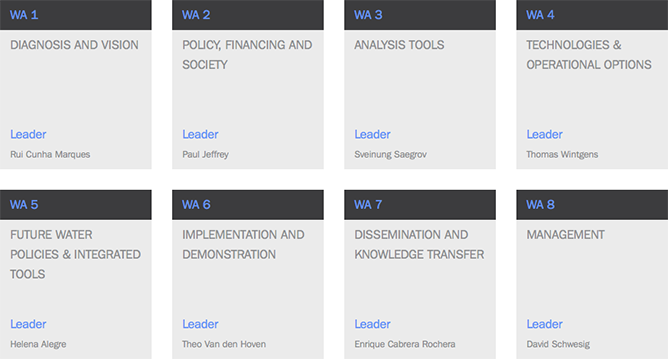 The objective of the project's Work Area 5 is to develop general-use integrated approaches and planning support tools aimed at the transition from current status to the desired sustainable urban water cycle services of tomorrow. These frameworks are developed both at the regional/national level and at the utility level, seeking a long-term asset management balance of performance, risk and cost, and taking into account social and political acceptance.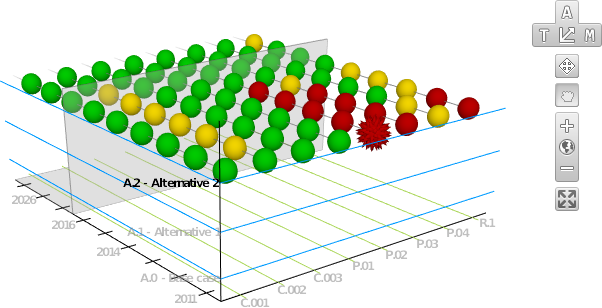 Baseform supports the integrated development of a range of software tools related to infrastructure asset management, including planning, sustainability metrics and GIS, as well as the broader planning framework set up by urban metabolism models. A project-wide software deployment is hosted for intensive testing by the research partners and by pilot utilities, and several new tools are growing on the Baseform platform, as innovative ideas and validated methods from leading-edge R&D teams find their way into professional implementation.
For more information on the TRUST project, click here. The project's focus on urban water utility planning and infrastructure asset management can be explored here.
---

The research leading to these results has received funding from the European Union Seventh Framework Programme (FP7/2007-2013) under grant agreement n° 265122. This publication reflects only the authors' views and the European Union is not liable for any use that may be made of the information contained therein.